DEEP DIVE INTO SILICON VALLEY, CUSTOMIZE YOUR
JOURNEY INTO THE FUTURE!
CURRICULUM STRUCTURE
At a time when the global landscape is undergoing tectonic shifts, Silicon Valley Future Academy has converged renowned industry and academic leaders, innovators and disruptors in science, technology, business and management, entrepreneurship and venture investment fields, thoughtfully curated the curriculum with 9 topics to help you weather the difficulties of the pandemic and stay ahead of the curve.
THE SILICON VALLEY ECOSYSTEM AND OPEN INNOVATION
The Silicon Valley ecosystem is robust under the positive feedback loop between universities, research institutions, incubators, startups, and venture capitals. Open Innovation lies in the core of Silicon Valley's  innovation ecosystem. More than two-thirds of the Fortune 500 companies have set up innovation centers in Silicon Valley. In today's world, open innovation in enterprises is no longer an option, but a strategic imperative for sustainable growth in the digital disruption age.
Artificial intelligence is seeped into Silicon Valley's mentality. Research labs, talents, startups that develop artificial intelligence technologies can be found everywhere. We are witnessing innovative commercialization and application of AI technology changing and integrating into our society, business and daily lives: AI-powered disease diagnosis and medicine, stock trading platform, self-driving cars, virtual assistant, etc. Understanding AI is critical to understanding our society, business and lives in the future.
In the digital age, will your company stay in the game or be eliminated? In 2020, the COVID-19, an unexpected black swan event, has accelerated the process and expansion of digitalization, forcibly fasten the pace of digital transformation of enterprises. In the post-pandemic era, how to quickly and effectively use technology to carry out digital transformation is an important issue facing all enterprises.
UNVEIL THE FUTURE OF FINTECH
Traditional financial institutions are being disrupted by a new generation of fin-tech companies, changing the landscape of financial services and markets. With the widespread development of financial technology, while the traditional financial giants continue to research and innovate, we have also seen many " unicorns " with a valuation of more than 1 billion US dollars emerging in the fields of blockchain, mobile payment, wealth management, insurance, and cryptocurrency.
INNOVATION OF NEW ENERGY AND MATERIALS
Recent innovations in the field of new materials and new energy have emerged. High-energy lithium batteries, polymer nanomaterials, large-capacity storage, PM2.5 filtration, and water purification have all begun to transform from laboratory research to mass-production. New materials that self repairs, flexible artificial skin with biomimetic functions that can be implanted into the human body, and nanotechnology are all examples of Innovations in this field will continue to benefit the society and humanity.
UNDERSTAND THE WONDER OF LIFE SCIENCES
Silicon Valley has the innate advantages to excel in bioengineering technology. The Silicon Valley life sciences hub houses more than 70 biotech and health tech companies, from giant companies such as Genentech, Amgen, Illumina, to startups such as 23andme, Grail. Universities, incubators or venture funds focused on biotech help reinforce the clusters's innovation, pave new paths for genomic research, longevity science, precision medicine, disease prevention and prediction, and drug discovery and development.
THE TRIUMPH OF VENTURE CAPITAL
Ever since the 1950s, there have been Arthur Locke's investment in Fairchild Semiconductor, KPGB and Sequoia Capital's investment in disruptive technology companies such as Apple, Google, and Facebook, and Y Combinator's accelerator model created successes such as Airbnb, Dropbox, and Coinbase. Silicon Valley's investment ecosystem promotes the rapid growth of innovative companies and builds a highly robust mechanism that encourages failure, allowing success to be continually hatched and replicated.
Design thinking is an indispensable tool for business and product development and innovation. As a generalised approach to technical and social innovation, design thinking is first introduced at Stanford d.school as a credit course open for every student. d.school's believes everyone has the capacity to be creative. Companies like Embrace and Noora that have all been alumni of d.school, using design thinking as a tool to make an impact in the world.
In fact, VR technology has been around Silicon Valley since the 1980s. Augmented reality is to the real world with electronic content, such as the smashingly popular Pokemon Go game. And for mixed reality is a combination of the two, you can feel that electronic content exists in and interact with your real world, which is the product characteristics of the unicorn company Magic Leap. More mature technologies, diverse platforms and interactive forms will make our interaction with the world more intimate and real.
PAST CASES
Since its establishment, Silicon Valley Future Academy has collaborated with top-tier global executive programs and entrepreneurial communities, successfully organized more than 100 masterclasses, corporate visits, technology and investment forums for thousands of executives and founders on the topic of business, technology and investing trends.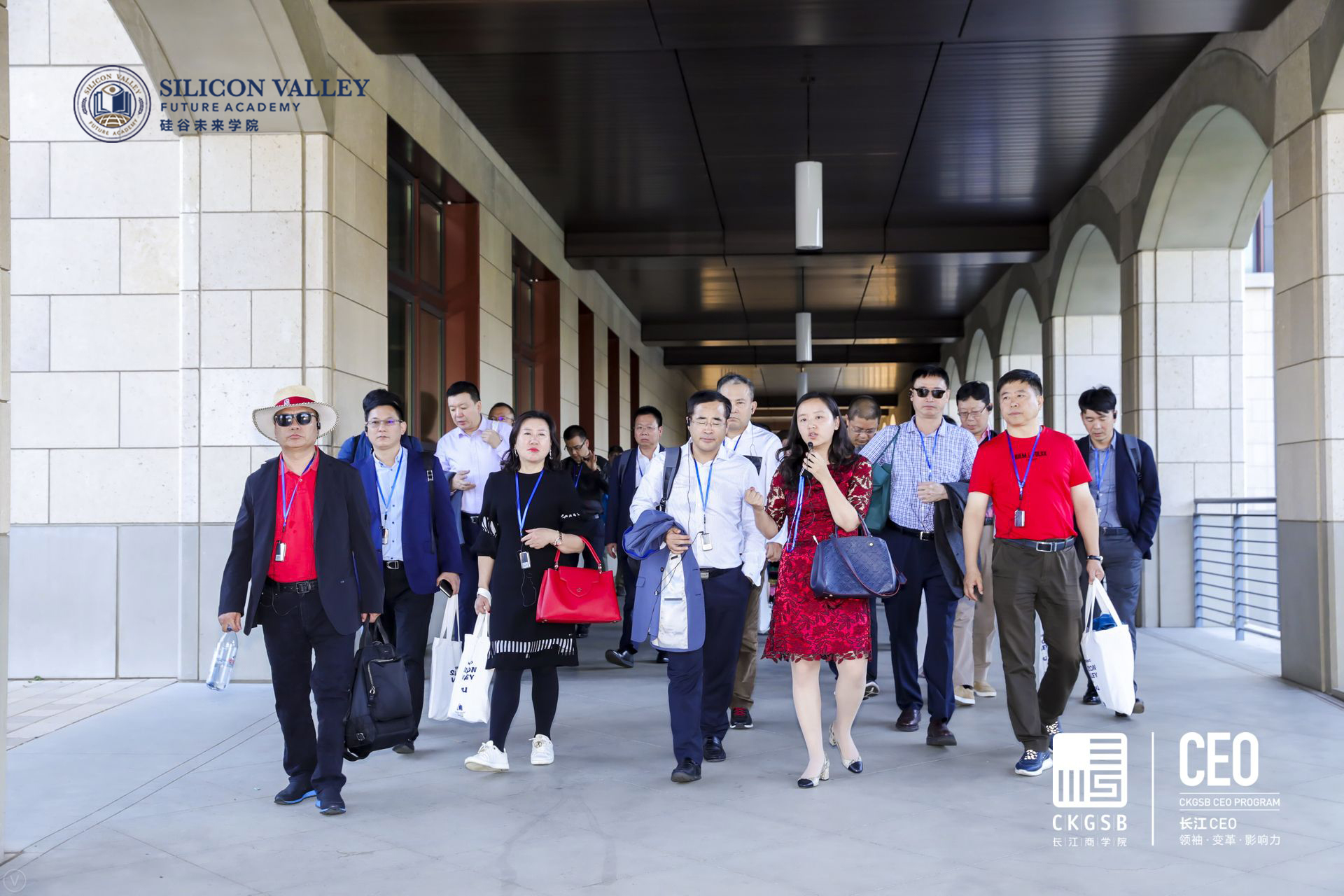 Through learning and discussing about the emerging technology, commercialization and business models in Silicon Valley, we have obtained the future landscape of business in multiple perspectives. At the lectures taught by Stanford professors, we are able to observe the trends of potential of disruption, which will empower the leadership, impact and innovation of the minds of the leaders of tomorrow.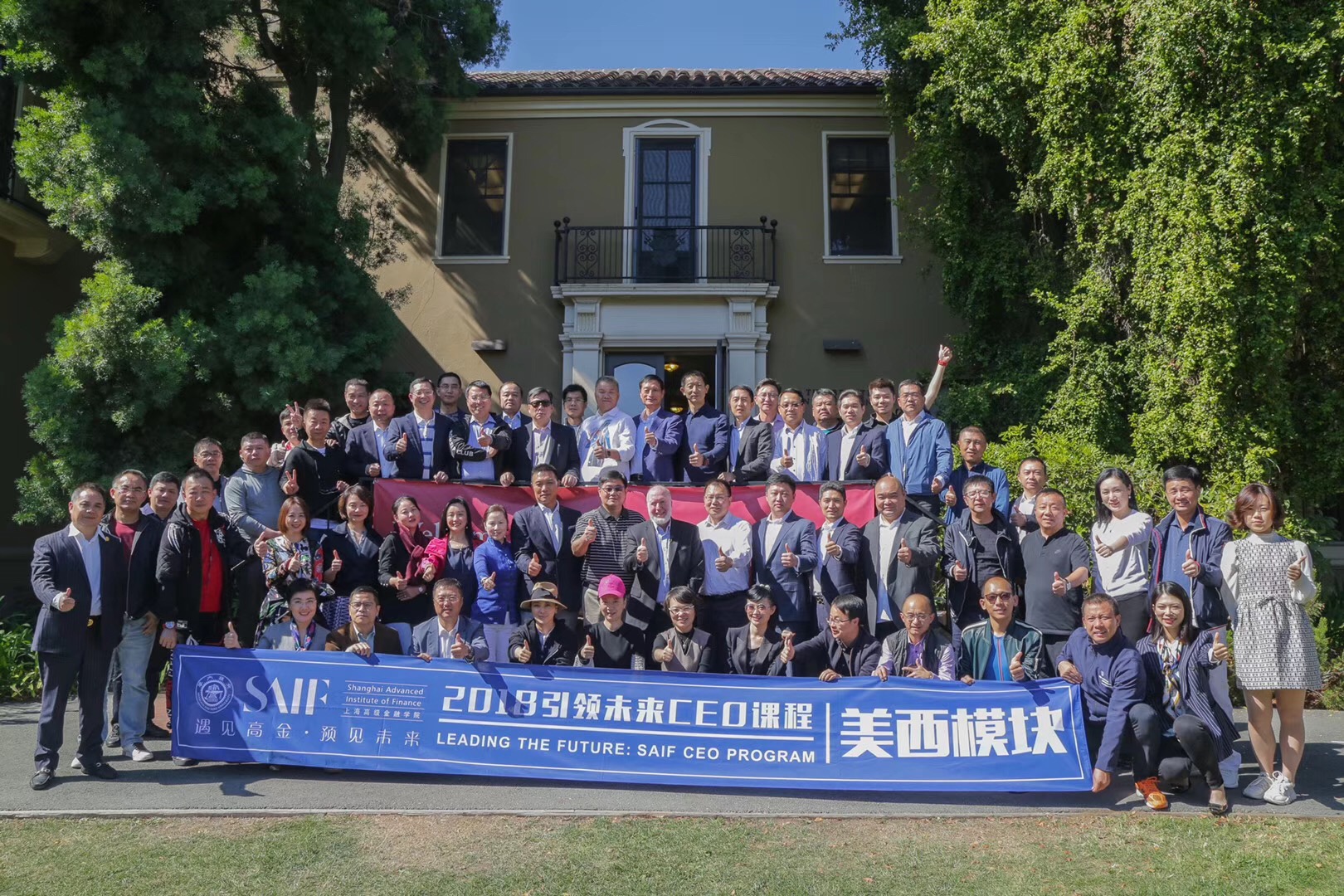 The trip is intense and fulfilling, and it takes participants on a journey to examine the ever-changing technology from a future perspective. Kevin Kelly's keynote speech highlights the enormous potential and opportunities for artificial intelligence and augmented reality in the future. Participants gained a deeper understanding that Silicon Valley is an ecosystem that encourages, supports and continues to generate more technologies that will change the future for humanity.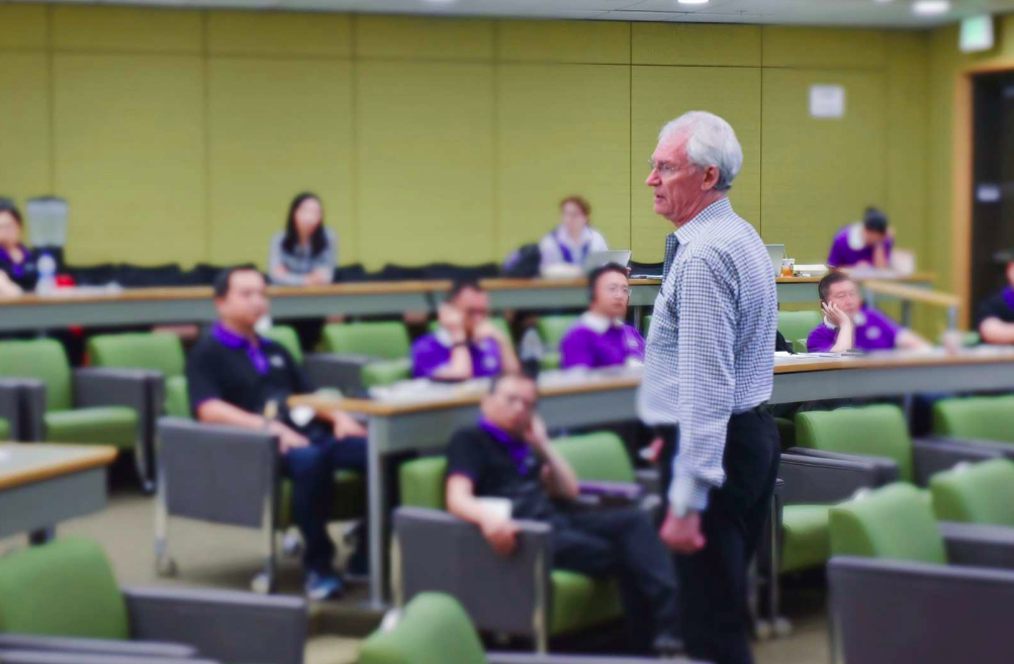 This business study trip is designed to seek the essence of the success of business leaders in the tech age. World-famous scholars, top venture capitalists, and executives interpreted the innovation ecology and business logic of Silicon Valley from the perspectives of strategic leadership, cutting-edge technology, team management, and Sino-US relations, etc. In addition to learning, the students experienced American football game which fully exercised leadership and team spirit.
THE INTERSECTION OF CUT- TING-EDGE TECHNOLOGY AND BUSINESS VISION IN SILICON VALLEY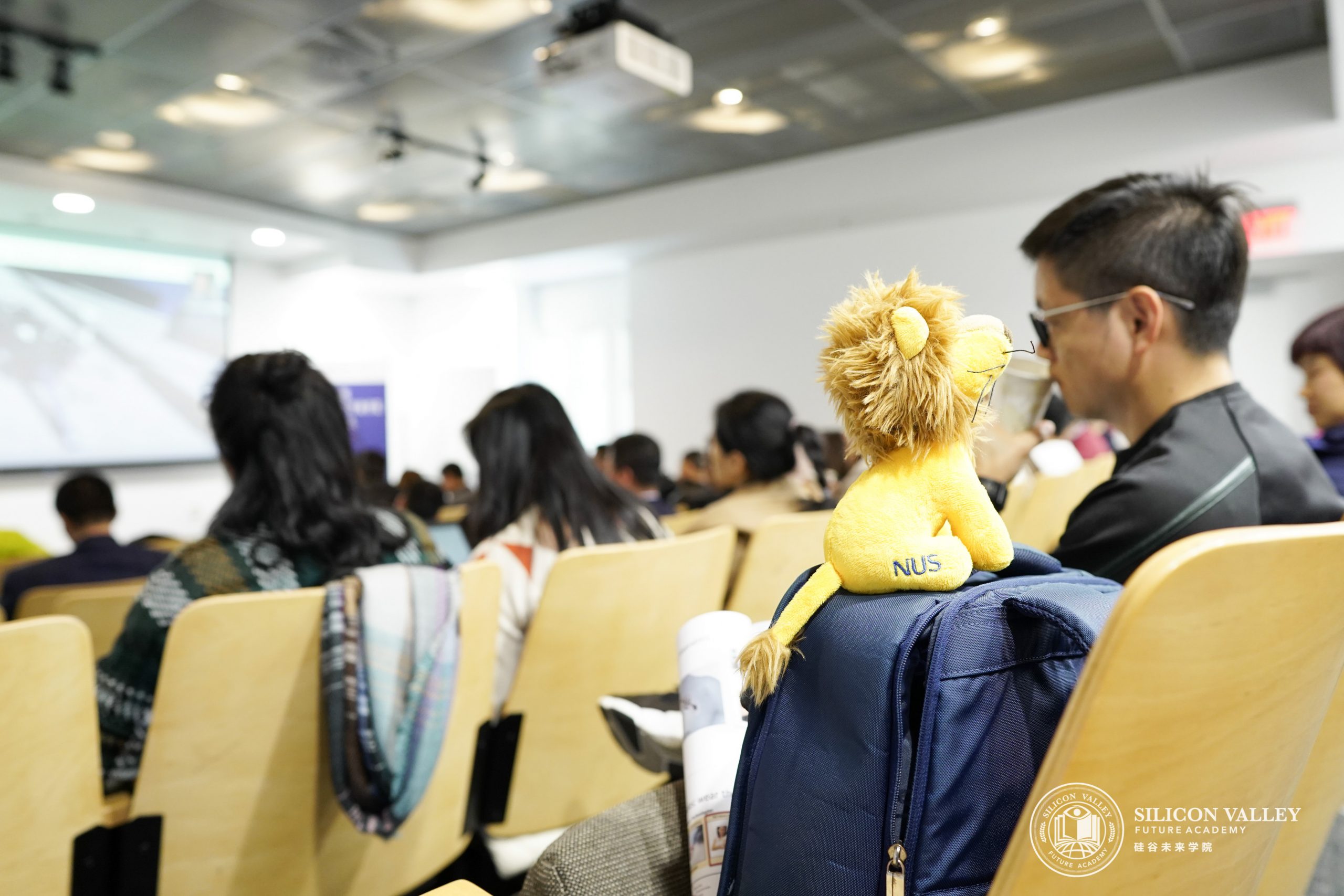 The two weeks intense course explored the innovation and technology power of Silicon Valley from the perspective of innovation ecosystem, frontier t
echnology, innovation leadership and investment experience. The rigorous and intensive curriculum received very positive feedback. "The US module learning experience is unparalleled. It is so intense and fast-paced that it fast forwards and accelerate the formation of innovative ideas."Comment from EMBA Student.
LEVERAGE THE POWER OF TECHNOLOGY